College of St. Scholastica and Trinity College to Participate in 2018 NSF's STEM for All Video Showcase to Highlight Innovation in STEM Education
Mobile Computer Science Principles (CSP) from College of St. Scholastica and Trinity College will be featured May 14th-21st at http://stemforall2018.videohall.com. Video Mobile CSP's video and vote today: http://stemforall2018.videohall.com/presentations/1121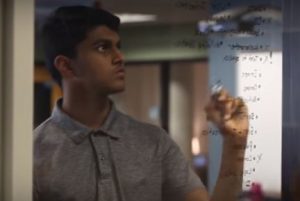 Hartford, CT, 2018 — Pauline Lake, Teaching Consultant at Mobile CSP will be featured in the 2018 STEM for All Video Showcase funded by the National Science Foundation.  The event will be held online May 14th -21st at http://stemforall2018.videohall.com.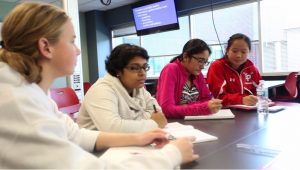 The presentation, entitled "Mobile CSP: Using Mobile Apps to Engage Students in CS," looks at how engaged students are when learning about Computer Science (CS) through a lens that they are familiar with: Mobile phones! Mobile CSP began, officially, in 2013 with an NSF grant at Trinity College in Hartford, CT. Since then the project is now serving more than 600 teachers and 10,000 students nationwide!. The project was funded by the National Science Foundation.
Now in its fourth year, the annual showcase will feature over 200 innovative projects aimed at improving STEM learning and teaching, which have been funded by the National Science Foundation and other federal agencies. During the weeklong, event researchers, practitioners, policy makers and members of the public are invited to view the short videos, discuss them with the presenters online, and vote for their favorites.
The theme for this year's event is "Transforming the Educational Landscape." Video presentations cover a wide range of topics including science, mathematics, computer science, engineering, cyberlearning, citizen science, maker spaces, mentoring, informal learning, professional development, research and evaluation, NGSS and the Common Core. The videos highlight initiatives for students of all ages – kindergarten through graduate school, as well as those for adult learners.
Last year's STEM for All Video Showcase is still being accessed, and to date has had over 51,000 unique visitors from over 189 countries.
The STEM for All Video Showcase is created and hosted by TERC a non-profit, research and development organization, located in Cambridge MA.  TERC partners with six NSF funded resource centers MSPnet, CADRE, CAISE, CIRCL, STELAR, CS for All Teachers. The Showcase is funded by a grant from the National Science Foundation (#1642187)