Mobile CSP knows that without the commitment, support, and hard work of teachers, students from all backgrounds and experience levels would not have access to computer science. Currently, 981 users are registered for the Mobile CSP teacher materials site and 13,172 people are registered on our student materials site (includes both teachers and students).  As our program and the mission of CS for All grows, we would like to honor the work of computer science teachers. To acknowledge their dedication in the classroom, the experiences and stories of a few select teachers who are currently implementing the Mobile CSP curriculum are shared below.
Are you or someone you know currently implementing the Mobile CSP curriculum? Are your students making great strides in the Mobile CSP course?
Would you like to share your professional development experience, teaching insights, or the apps your students have created?
Complete a Teacher Feature
today!
---
Teaching this course has lit a fire in me again.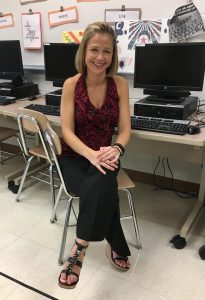 Cindy Moshman-Southworth, who completed the online professional development in the summer of 2017,  is currently teaching the Mobile CSP curriculum at Patchogue-Medford High School in New York. She describes the course as fun and interactive, "(Mobile CSP) lit a fire in me again. I've been teaching CS for 19 years now. It made me happy to be here again." Her students have enjoyed creating real mobile apps and sharing their experiences outside of the classroom. Cindy stated she would recommend the professional development to any teacher: "The PD was hard but it really made a big difference in my confidence and helped me to effectively teach the course. The practices and tactics learned in the professional development are really helpful even in the other classes I teach. I use the practices Mobile CSP uses to develop and improve. I've learned so much." She stated that her Master Teacher, Lukas Gill, has been supportive and helpful throughout her experience.
Read Cindy's full testimonial here.
---
Teamwork approach encourages students to succeed.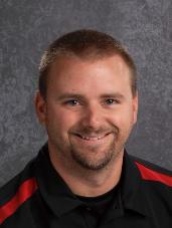 After completing the summer 2017 online professional development, Brad Haugen has brought the Mobile CSP curriculum to students at Fairmont Junior and Senior High School in Minnesota. His students have enjoyed the project-based learning nature of the course and have enjoyed the creative freedom the course offers: "They enjoy the challenge of not just finding the answer but being able to go through the programming steps and learning how to create apps in a different, fun way." Brad stated that the word of mouth among is students is amazing and students are excited to share their experiences with others. We asked Brad to share his insights and advice with teachers who may be considering implementing Mobile CSP. He stated, "You do not have to be a master at computer programming. Everyone can and will learn how to teach this course effectively. The summer professional development allowed me to make mistakes. It's important to learn how to make mistakes in front of students. You learn how to work through problems with students and it builds a teamwork approach in the classroom. You may not have all of the answers and it's ok to let your student know that. It has empowered me as an educator and my students as learners." Brad has been selected to work with the Mobile CSP curriculum development team for the 2018-2019 academic year.
Read Brad's full testimonial here.
---
Inspiring students to pursue careers and futures in working with computer science.
Abigail Cooksey currently teaches at Shiprock High School in New Mexico. Abigail completed the summer 2017 online professional development and was chosen as a recipient for the NCWIT Educator Award. Her students received 4 Regional Runner Ups, 2 Regional Winners, and 1 National Runner up for NCWIT. She learned about Mobile CSP from the Teach For America Exploring Computer Science fellowship. She stated that she appreciates that "Mobile CSP can be customized to students." Abigail teaches in a rural school district and has acknowledged the challenges that her students face in and out of the classroom. "It's important to me that all of my students are included and have opportunities to learn. This course includes all students even those who may not have internet at home." Abigail spoke to how the unplugged lessons and the opportunities for pair programming are teaching students valuable programming lessons while also accommodating their situations. She also acknowledged how having students work on their cell phones has created higher levels of engagement and accessibility in her classroom. "If you're a teacher working a a rural area you need to have a back up plan to teach computer science. With Mobile CSP, what you need is already there. It's easy to create programs where you sit students in front of a computer but Mobile CSP gives you the option to customize the course to your school and classroom." Abigail is making wonderful strides in including all students regardless of background or previous experience. "When it comes to working with women I think of my own experience and how I left a math degree because I didn't feel included. My goal, and the goal of all computer science, should focus on showing women that we can and have been doing this for a long time. We need to prepare them to be aware of what they'll face and empower them to have the skills the create their own space even if one doesn't exist yet." Continue reading "Check-out these teachers' work in Mobile CSP"